Having thrived as an investment advisor at an independent investment firm in the harsh post-GFC climate, Ed quickly learned that the 'old-school' approach to selling, which has been glorified in popular culture, was counterproductive and downright destructive over the long-term. This motivated Ed to breakdown the nuances and processes required for transparent, effective and scalable commercial strategies.
Since 2013, Ed has helped grow and scale multiple businesses across various sectors, ranging from financial markets advisories to digital agencies. He's also led the successful launch of multiple start-ups while consulting for organisations in both the private and public sectors. In 2017, Ed and his longtime associate/client, Nicholas Forsyth, joined forces to take Sales Inc from a consultancy to a company that offers sales as a service. The aim…helping business reach their commercial objectives, whilst raising industry standards and awareness around best practice.
In his downtime, Ed enjoys participating in competitive sport, volunteering within the community and early mornings at Bronte Beach with his wife and 2 children.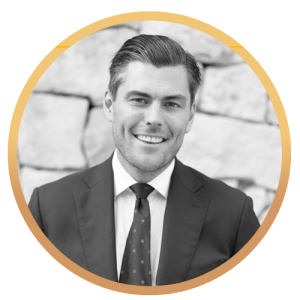 Following the completion of his Accounting and Finance degree in 2008, Nicholas pursued his love for financial markets as an investment advisor at a Sydney based investment firm. It's there that he met Ed and they quickly forged a bond courtesy of their strong belief that business can be conducted effectively and with integrity.
By 2014 he co-founded an investment letter subscription business. After setting a solid foundation for a reliable product, Nicholas reached out to Ed in 2015 to procure his consultative services. Within 12 months they were able to grow the subscriber base by +700%, whilst growing his team of advisors fivefold. By 2016, Nicholas & Co. made Ed a partner.
In 2017, Nicholas' passion for business led him to partner with Ed once again. This time under the Sales Inc banner, with the intention of taking the business from a consultancy to scalable service. 
When he isn't driving the service side of the business, Nicholas can be found running laps around Centennial Park with his wife, reading the Financial Review or watching a Lakers game.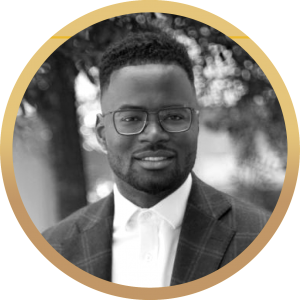 Data &
Communications
Specialist 
Simba took the road less travelled after finishing school by heading to England to pursue a professional football career. Upon returning to Sydney at the age of 22, Simba's work ethic and love for technology led to him undertaking and completing his Bachelor's Degree in Information Technology in just 2 years. 
Within 12 months of graduating, he found himself working as Senior Data Analysts at a leading financial services company, Yellow Brick Road (ASX:YBR). 
Having been exposed to the 'Nuts & Bolts' of a publicly listed entity, while working closely with the commercial team on a daily basis, his interest in sales strategy began to grow.
It was at this time that Simba joined the Sales Inc team with the goal of better-understanding how they combined information with a customer-centric sales processes, to guarantee a result.
When he's not crunching data and working with the service team to guarantee client outcomes, Simba can be found running up and down the Coogee stairs or studying philosophy. 
Head of Design 
& Creation
Lyric's formal training in Design & Fashion at the Karl Von Busse Institute of Design, combined with her innate self-taught ability for visual communication, and competitive spirit made her the perfect fit for Sales Inc. Lyric oversees the graphic design team to help ensure that client presentation, email campaigns and event assets are as engaging and inspiring as possible. 
Outside of her invaluable contribution to Sales Inc client campaigns, her business achievements include having launched and scaled her own e-commerce business, in which she distributes her signature prints and home accessories around the world. Inspired by her ancestral roots, Lyrics products apply a contemporary spin to traditional Polynesian design.
As Lyric puts it, 'Design has always given me a sense of freedom through harnessing my creative talents. My naturally competitive self is always looking for new ways to input my spirit into my creations and one-up myself'. 
When Lyric isn't creating and competing with herself, she's exploring abandoned locations across New South Wales and, when possible, travelling the globe in search of the next creative endeavour.